Have you ever wondered why most of the fitness programs on the market never work?​
​There are even some that work for a few special people, but never work for you?
Have you ever wondered why you have worked so hard to fit exercise in, try new diets ­ but you just couldn't ever achieve the results you deserve?
Is looking the way you want to look and feeling the way you want to feel eluding you in spite of all your efforts?
You wonder why, try different programs, start new diets but never find the answer!
Here Is Why Almost All Programs Fail…
99.9% of the popular fitness programs are created by coaches and trainers trying to make a quick buck…who do NOT have real gyms and studios in the physical world and have NOT trained thousands of REAL people in the offline world…
They give you and everyone else they "coach" a generic workout to follow and think it will work for everyone.
But people don't want to be treated like cattle.
People WANT and NEED something deeper and more individualized.
If you want to FINALLY feel better, look better and cut the stress you've likely been experiencing, then you need to hire someone who has ALREADY attained success in the REAL-WORLD and has trained thousands IN PERSON…then we have great news…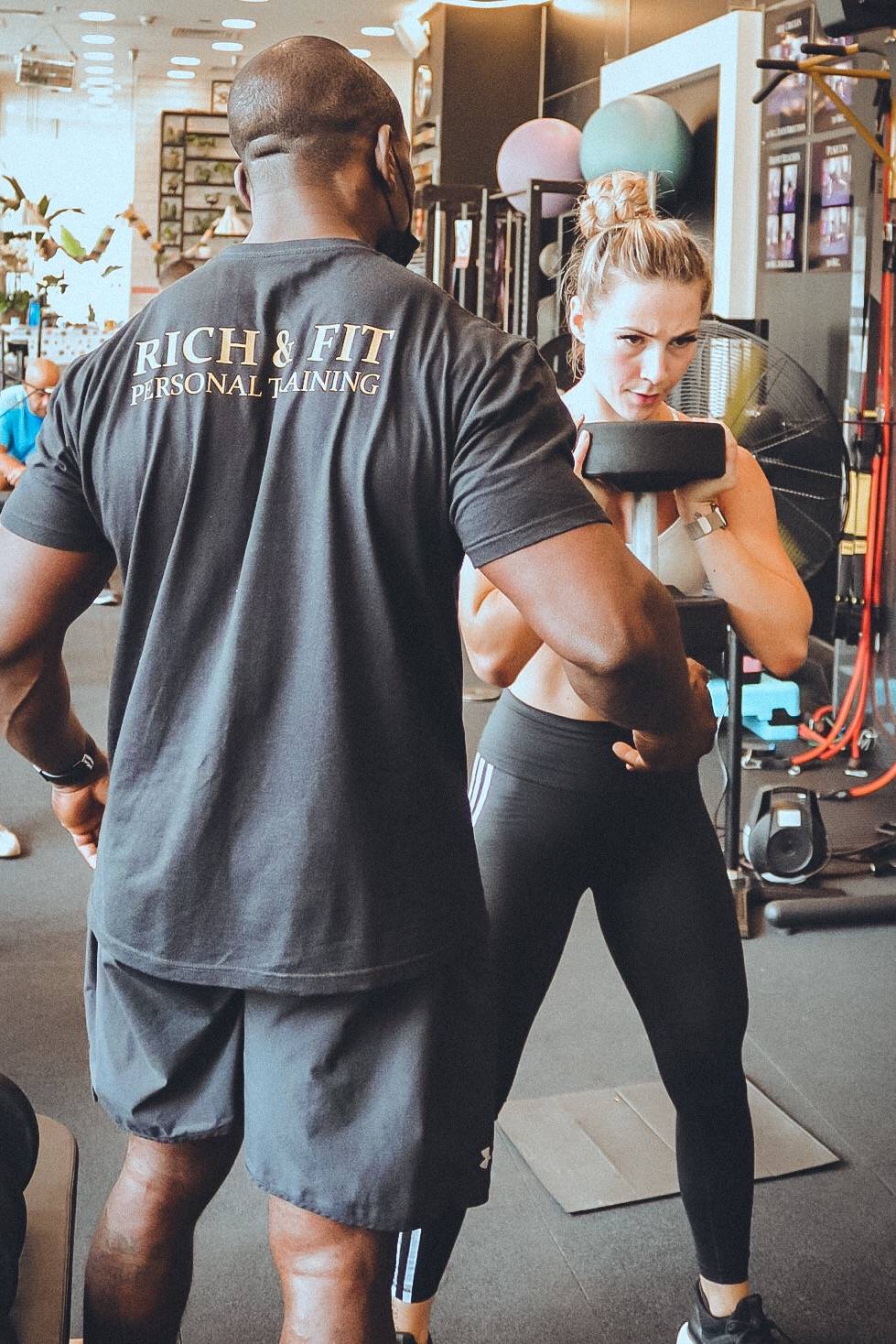 ​
TAKE THE RED CARPET TO YOUR FITNESS GOALS
​
Experience what it's like to be trained by Dubai's most expensive, most exclusive, and most effective personal trainer…BUT ONLINE!
Rich & Fit Personal Training guarantees its members the VIP treatment with its world-class team of fitness experts all immersed in founder Amir Siddiqui's unique training philosophy, methodology, and system: Fission~Fusion Training.
This isn't like any other fitness plan or mantra; it's a guaranteed, proven system developed over Amir's 20+ years of training and 2000+ VIP clients that delivers fast, lasting, and life-changing results tailored to your body and your goals.
No. Rich and Fit Personal Training isn't for everyone. We're Dubai's Most-Unaffordable Personal Trainers for a reason. But if you're serious about making a change, willing to invest handsomely in your health and fitness, and want to FINALLY get into the body of your dreams…then we are for you.
​
We respect your privacy. Unsubscribe at any time.